As Houston's premier provider of business and home security, Houston Integration System has safeguarded over 100+ facilities. We believe in going above and beyond simply installing a security camera system – we strive to be your trusted local security partner and offer world-class security solutions.
Whether you need an affordable high-resolution megapixel IP video security and surveillance CCTV camera system for your business or warehouse in the Houston area, look no further than Houston Integration System.
Our professional and cost-effective surveillance system installation service is available in most areas in and around Houston, Texas. If you require a security camera installer in or around Houston, don't hesitate to contact us.
order service

How much does it cost to get cameras installed?
The cost of installation can vary depending on the type of camera that you choose and the company that you hire to install them.
There are a number of variables that can influence the cost of surveillance camera installation. These variables include the type of camera, the number of cameras, and where they are going to be installed.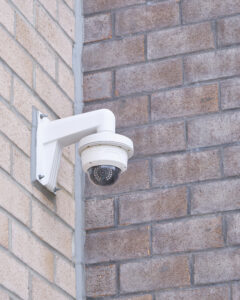 Installation costs are usually dependent on one's geographic location, the type of camera being installed, the type of installation needed, the amount of cameras being installed, and what is included with the installation.
If you are looking for a straightforward answer, it depends on the type of camera you are getting installed, the quality of the camera and where in your home it will be installed.
Here's an example table comparing the cost of installation of CCTV and IP security cameras:
| | Cost of CCTV Cameras | Cost of IP Cameras |
| --- | --- | --- |
| Camera Equipment | $$ – $$$ | $$$ – $$$$ |
| Installation | $ | $$ – $$$ |
| Wiring and Cabling | $$ – $$$ | $$ – $$$ |
| Network Infrastructure | N/A | $$$ – $$$$ |
| Video Storage | $ – $$ | $$ – $$$ |
| Remote Access | N/A | $$ – $$$ |
| Total Cost | $$ – $$$ | $$$ – $$$$$ |
Please note that the cost of installation can vary widely depending on a number of factors such as the number of cameras, the size of the property, the type of equipment, and the complexity of the installation process. Additionally, IP cameras tend to be more expensive than CCTV cameras due to their advanced features and capabilities.
However, typically it costs between $100 and $200 to get cameras installed in your home depending on what kind of cameras, where they will be situated and how much technical knowledge is required in installation by getting them set up.
order service
How do I install my own camera?
One can install a camera by themselves following a step-by-step guide, but this process takes labor time.Installing a camera is not complicated and involve three easy steps.
Step 1: Determine a location for your camera.
Step 2: Connect your camera to a power source.
Step 3: Ensure your Wi-Fi is set up and connected to the internet.
Step 4: Connect the camera to your Wi-Fi network.
Step 5: Plug in or insert batteries into the camera.
Step 6: Turn on the camera by holding down the power button for 3 seconds, then release it when you see a green light turn on.
Is it expensive to install security cameras?
Some people wonder if it's expensive to install security cameras and whether they provide value for money given how much they cost and how many there are. Security cameras vary in price depending on what features you need and who is installing them for you – a technician or yourself.
Installing security cameras can be expensive, but there are ways to cut the cost. Usually, the cheaper the camera, the more limited its features. You can install a basic camera such as a dome or box camera for less than $100 and then enhance it with additional accessories such as a motion detector or Wi-Fi connection.
Can you install security cameras yourself?
If you have a security camera, you should be able to install it yourself. It will help you monitor your home, business premises or other property. You can also choose one that is battery operated to avoid any wires that need wiring up.
Installing security cameras is not complicated and does not require any technical skills. You just need to follow the instructions then you can rest assured that it will work as expected.
If you want to install the camera by yourself, there are few things to take note of before buying the camera:
The first thing you need to do is measure the place where you want to install the camera. What you need is a drill and a drill bit that fits the size of the security camera screw. You can use a power drill or hand drill for this task. Make sure there are no wires, water sources, or any other obstacles in the way of your drilling. The next step is measuring and marking two holes on each side of the desired location for your security light with a pencil or marker that matches with its color. You then take out screws from both holes and put them into one hole on each side to make room for drilling another
The main benefit of installing your own security cameras is that you can place them wherever you want and they won't be limited to a certain range or angle. You can also move them around as needed.
How Does Camera Installation Benefit Your Business?
Businesses are more than likely to benefit from camera installation. There are many ways that cameras can be used, and it all depends on the business' needs. Cameras can be used for security purposes, to deter crime, to reduce employee theft, or even to monitor workflows during production hours.
The pros of installing cameras include:
– Increased safety for employees and customers
– Deterrence of crime within business boundaries
– Reduced theft by employees
– Keeping an eye on the work flow during production hours
The cons of installing cameras include:
– Cost of installation can be high depending on your needs
Types of Camera Installations
Infrared/night vision CCTV Cameras.
Bullet CCTV Cameras.
Dome CCTV Cameras.
Day/Night CCTV Cameras.
C-Mount CCTV Cameras.
PTZ Pan Tilt & Zoom Cameras.
Network/IP CCTV Cameras.
Wireless CCTV Cameras.
Best Security Camera Installation Company in Houston, Texas
We conclude that an installed security camera is worth the investment. It can provide you with peace of mind, help deter crime, and reduce insurance premiums.
Security cameras are a great way to protect your home or business. They are also low-cost and easy to install.
HoustonIntegrationSystems.com is a company offering complete camera installation and repair services for homes and businesses in Houston, TX. We do everything from simple camera installation to video surveillance system installations and repairs. We can do everything from basic installations to advanced setups.